With the opening of the Sochi Olympic games on Friday there are all sorts of things going on right now to remind us that the world is full of both hateful bigots (I'm looking at you, Putin) and wonderful people (Canada, Scotland, that would be you.)
This is what has popped up in the latter category in my various news feeds today. Enjoy.
A PSA from the Canadian Institute for Diversity and Inclusion.
Do we have one of those Institutes here in the USA? If not, we should.
And then there was this news out of Scotland.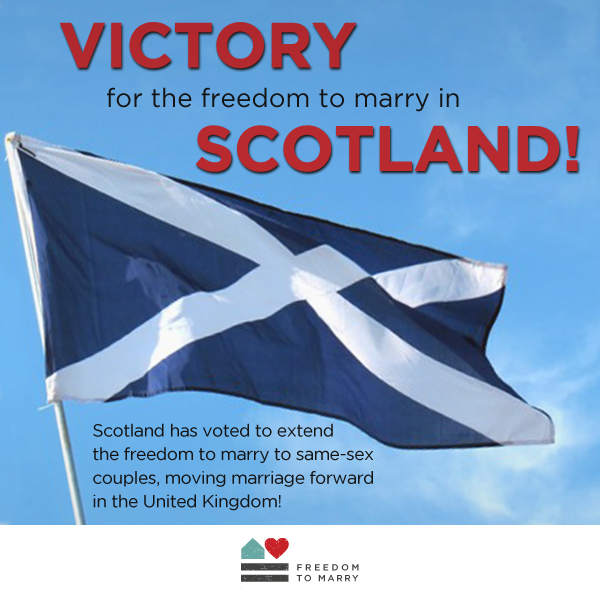 And then there was this. I've been following this story off and on for a few years now. I am thrilled to hear that she won her case even though it required her to change schools in order to do so.
A quote from the article:
On Thursday, Maine's Supreme Court made history when it ruled that officials from the public school violated state anti-discrimination law by not allowing Nicole to use the girls' bathroom. It was the first time that a state court has ruled it unlawful to deny transgender students access to the bathroom of the gender with which they identify.
Bravo to Nicole, her family, and to Maine's Superior Court. Today is a good day.
~Kelly