Yes, we know that at midnight tonight you'll be dressed up and in a theatre seeing Star Wars.  (We're waiting to see it with our nephews and niece after Christmas.)  But, this is some of the stuff that we're reading right now.  We think you should be reading it too.
It will make you Furiously Happy
For those of you who don't know, The Bloggess is running the 6th annual James Garfield Christmas Miracle.  Even for a grinch like me with a cold black little heart, this is pretty cool.  Also, it supports Heifer International and, really, where else can you gift a share of a Water Buffalo, Llama, or a Pig unironically?  Or maybe a little snarkily to that annoying coworker/brother-in-law/cousin?
It will make you think.  Hard.
This came from Teri and I can't tell you how familiar this felt reading it.  I do follow Jeanne de Montbaston here on WordPress, but I've been a bit behind in my reading lately.  Teri emailed this to me today and I haven't yet been able to formulate a response other than, YES.  She's a great writer and very insightful.
This showed up on Twitter last night.  I read it well after my bed time and then sent it back out to Twitter.  Along with the article above, I think it should be shared with every mental health clinician, everyone dealing with PTSD, every parent, and every lawmaker in the USA.  It's also superbly written and has excellent photography.
It will make you laugh
This link came via The Bloggess.  This is, hands down, the best posting I've seen on CraigsList all year.
This will make you smile, and possibly hope
If you haven't seen the Where The Hell Is Matt? video then you should.  It is at this link from our friends at The Oatmeal along with a whole lot more.  Matt's funny little quest has turned into a chance to show the world that we're all a lot more alike than we are different.  That's a message that's gotten lost lately amid the bluster and fear mongering coming from the demagogues running for president.  A message we could all stand to hear a little bit more.
ETA: This will restore your faith in Humanity.
One photo for good measure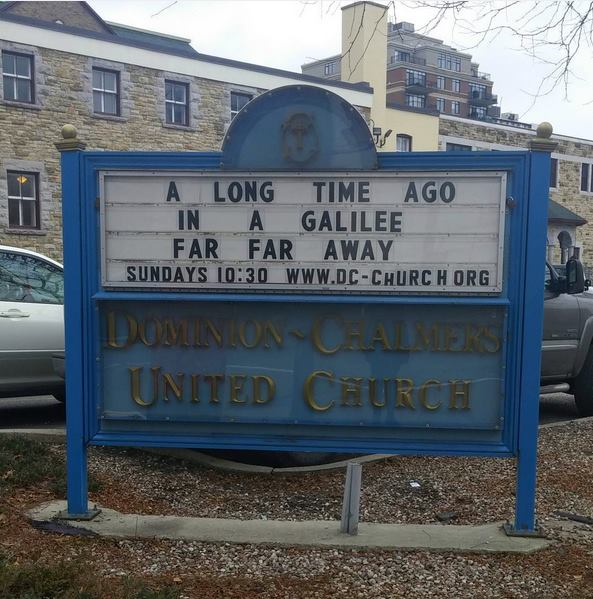 May the Force be with you.
~Kelly