You are cordially invited to my first show of 2017.
I know, it feels like I just finished my last show of 2016.  This show is a Valentine's show and is being put together by North Shore Vendor Events.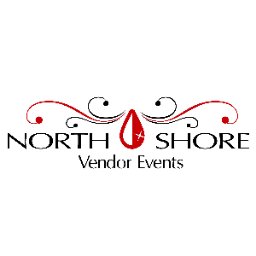 I was introduced to this group via the lovely ladies from Boston Local Co-op who I initially met back in December.  I am hoping to do more shows with them as they have some great events coming up through the rest of the spring and summer.  Most of them, like this one, are benefits of some kind.
This one is a benefit for Brides Across America.  There will be a raffle table with great prizes that will benefit Brides Across America and their mission to make weddings for those in the military and first responders affordable and magical.  Click in the link up there for more details on the work they do with some of their great partners like Overstock.com.
This show will be at the Sons of Italy in Winchester, MA from 11am-3pm on February 12th.  The address is 117 Swanton St., Winchester, MA.  Come by and see us, pick up a little something for yourself or someone you love.  (Or like, or tolerate.  Whatever works for you.)  Most importantly, enter the raffle to help out a great organization.
See you there!
~Kelly