Happy Saturday!
Today Geoff and I will be taking part in the 43rd annual Heritage Craft Fair.  This fair is a fundraiser for the Heritage Chorale.
The Facebook event is here.  There is an entry fee as a part of the fundraiser, $4.00 general adults, $3.50 for seniors and free for children up to 12. All on one level with easy handicapped access.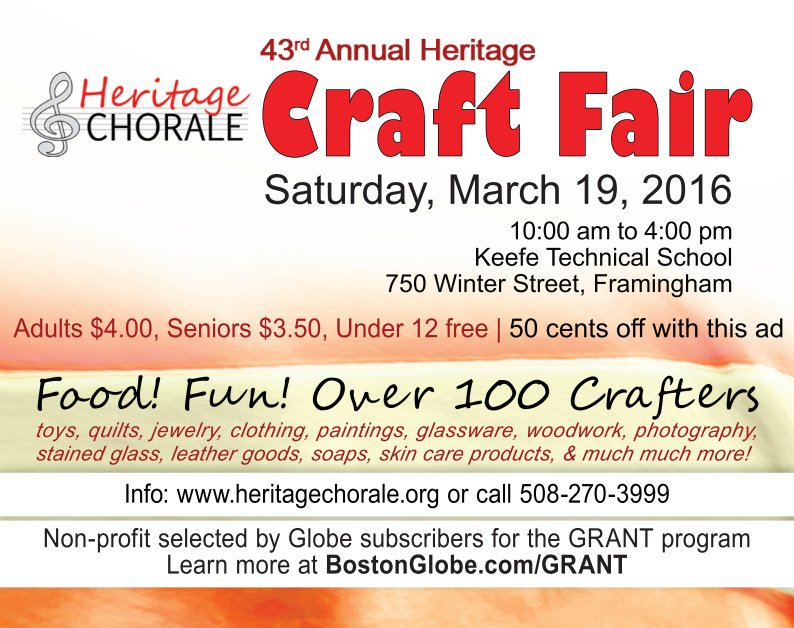 We're about to depart for Framingham.  We'll be there 10am-4pm today.
See you there!
~Kelly