Geoff and I may not live in Cambridge anymore, but we still work there and it is my heart-home.  That's why when a giant fire blew up in the middle of the city at the end of 2016 it felt not only like a giant slap in the face, we anxiously watched as people we knew, first responders primarily, fought to save the community we love.  Some of the people displaced by the fire turned out to be from MIT.  Nobody we knew personally, but the MIT and Cambridge communities rallied around them.
Collective memories are short, especially for tragedy.  That fire was at the beginning of December.  Other things have happened since then, and this next week is going to be a busy one in the US.  Happily, there are still benefits happening in and around Cambridge for the 125 people displaced by those fires.  Displaced is a really clean, clinical term for, "lost everything in a raging inferno from HELL."  I know, I had to deal with the aftermath of the fire that killed my grandmother.  Once you've been through a fire you never, ever forget.
This weekend, if you're around Cambridge and you can, help these folks out.  I can pretty much promise you they had the worst holiday of their lives, and they're going to be rebuilding for years.  Here's a really enjoyable way to lend a hand.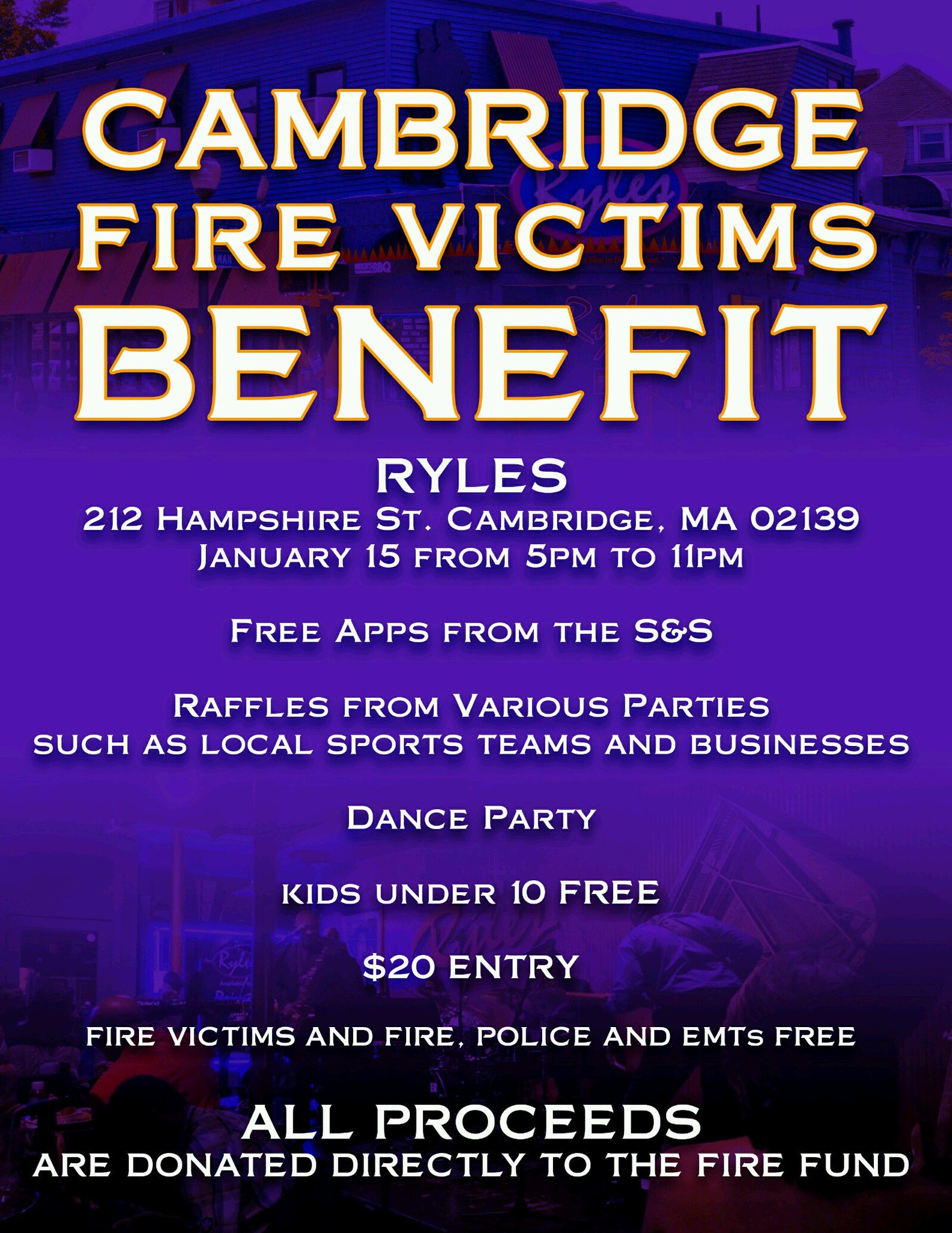 There's even going to be time to go, enjoy yourself, and get home in time for the Sherlock S4 finale.
See you there.
~Kelly